Southern California draws millions of visitors every year from places as far away as Europe and Asia to as nearby as San Francisco. La Jolla not only offers its own unique, seaside experience but proximity to other wonderful attractions, as well. Many of these venues are worldwide famous, but some you may never have heard of, so we've compiled a list of our top recommends.
San Diego Zoo
This zoo is world famous for its bamboo-chomping pandas, winding hills, koala exhibit and much more. The weaving paths that connect and merge throughout the park take you out of the normal visitor-packed zoo experience and, instead, make you feel as if you're in a close up, tree-filled safari excursion. Learn more about the type of animals here, dining options and other want-to-know details at our San Diego Zoo Page.
Legoland
As Lego: the Movie proclaimed in the Oscar-nominated song, "Everything is awesome. Everything is cool when you're part of a team!" Walk through the doors of Legoland in nearby Carlsbad and this is exactly how you feel about life. There are statues made of hundreds of thousands of lego bricks and a bright palette of colors wherever your head turns. From eye-popping rides for young ones to recreations of entire cities in miniland USA, it's a spot that truly activates the imagination for parents and children alike. Learn more about it at our info-packed Legoland Page.
Balboa Park
When you hear the word park, you probably picture trees and a place to play frisbee. Trust us when we say that this is no ordinary park. Just above downtown San Diego lies Balboa Park, a historic area that's consistently considered one of the top parks in the entire United States. With it's 17 museums, jaw-dropping music and theatre venues, garden and international cottages, people are blown away time and time again. Learn more about its treasures and many reasons to visit at our Balboa Park Page.
Sea World
Polar bears. Dolphins. Killer whales. They're beautiful creatures many of us would love to see up close but probably don't have the opportunity to do in the wild. Come to Sea World San Diego and pet dolphins, watch shows featuring sea lions and…even pay a little extra to feed penguins! There's a lot to do here; so you can start planning your itinerary, we've broken it down in a concise article over at our Sea World Page.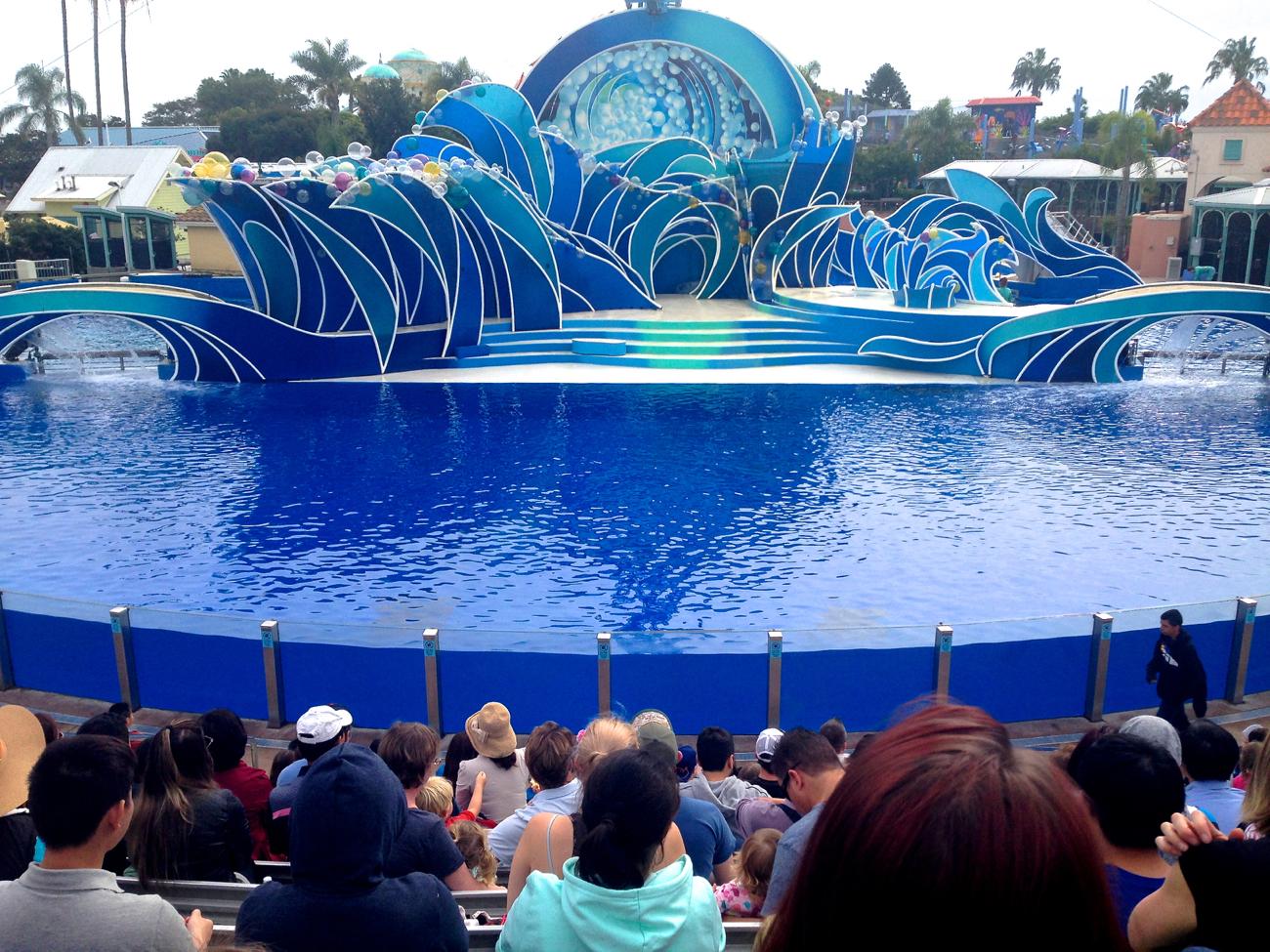 San Diego Zoo: Safari Park
To the northeast of La Jolla, you probably wouldn't expect to drive through and hear the roar of a lion…but that's exactly what you may. The massive Safari Park in Escondido stretches over 1,800 acres of land to home a wide variety of creatures, from lions and cheetahs to rhinos and lemurs. Learn how you cam go on safari without hopping continents at our Safari Park Page.
Petco Park
In San Diego's Downtown & Gaslamp Quarter, you'll be surprised to find nestled a massive, professional baseball arena. Built into the downtown itself, you'll see one side is made up of a red brick building that now houses and shops and restaurants connected with the ballpark. On the outskirts of the arena's heart is a large grassy hill known as "Park at the Park" during summer time ball games. They offer cheap tickets to buy you a spot on the grass to lay down, eat you cracker jacks and sing "Take me out to the ballgame!" picnic style. It's an incredibly arena that the San Diego Padres are proud to call home.
Petco Park also hosts many famous, internationally-renowned music artists, so it's good to check out what artists are going to performing. Learn more both about the baseball and music side of this stadium at our Petco Park Page.
Seaport Village
Near Petco Park, by the harbor of downtown San Diego, lies Seaport Village. This cobblestoned village is a charming community of restaurants, cafes and shops along the waterfront. Dine while looking out the sea, enjoy their amazing bakery and wander the unique shops in a place that's incredibly unique to San Diego. Learn more about what it has to offer at our Seaport Village Page.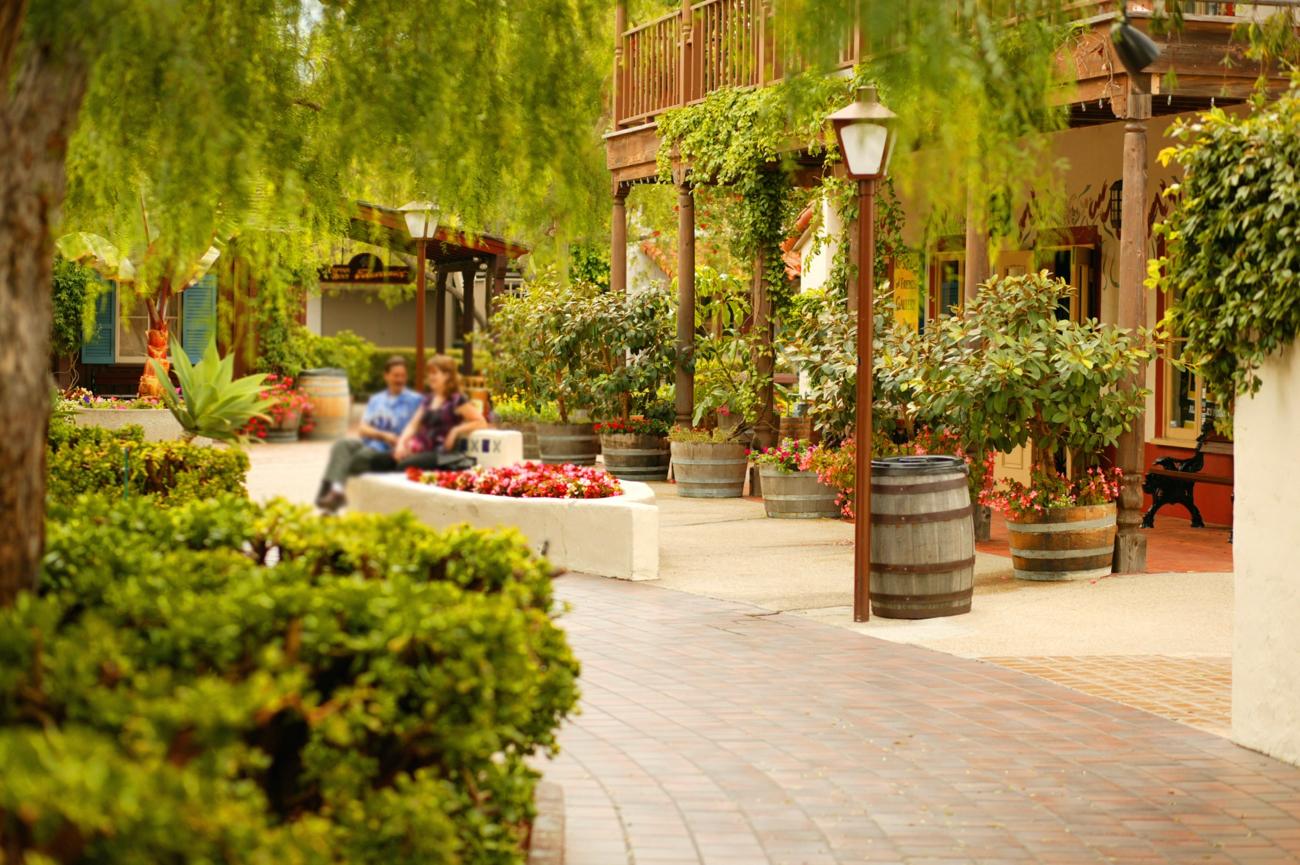 Stay Within Easy Reach
Staying in La Jolla allows you to be at the perfect, easy-to-reach distance for all of these attractions. Deciding which hotel will be right for you? We've outlined out top recommends (and why!) and our blog: La Jolla's Top 5 Hotels: Why to Book Now.