Perfect for the Family
For all those with children who are passionate about animals, the zoo has truly catered much of its exhibits towards kids and promotes educational opportunities. Now, let's get into the fun details…like what types of big cats and reptiles you'll see!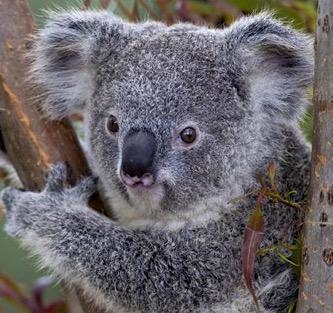 What Animals to Expect
At the San Diego Zoo, you'll learn about animals from around the world in personalized and carefully tended-to habitats. Some of the favorite animals featured here include the giant pandas, gorillas, polar bears, giraffes, anacondas, tigers, elephants, cheetahs, koalas, komodo dragons and meerkats, who became especially popular after the show Meerkat Manor was released!
The animals' habitats are arranged along trails based on the region they're from, making it easy for you to navigate. Some of these trails include the Africa Rocks, Asian Passage and Australian Outback.
Add On Zoo Experiences
Maybe simply walking through the exhibits isn't enough; you and your family want to absorb maximum knowledge and get as much close up animal time as possible. Here are a few of the SD Zoo's add on experiences you'll want to consider one or more of:
Backstage Pass
Get up close with some of the zoo's most breathtaking creatures and actually touch, feed and help train them!
Early Morning with Pandas
Help the pandas wake up by attending this brand new tour. In it, you'll be one of a few in this small group who watch the pandas eat breakfast.
Breakfast with Koalas
Enjoy a breakfast, served buffet style, while gazing at the koalas being fed their own morning meal. All this, before the park is even open to other visitors!
Exclusive VIP Experience
This is a tour catered completely to your tastes and interests. This is a personally guided tour that can go up to five hours. And don't worry about getting hungry on that long walk – a needed lunch break is included!
How to Prepare (Attire, Food & Drinks)
The trails throughout the park weave up, down and around hills, so it's incredibly important to wear good, supportive walking shoes. You'll be surprised how tired you are at the end of a long zoo day. At least with proper shoes, your feet will be back in business the next day!
Food-wise, you're allowed to bring outside food into the park. This is especially valuable for those with food allergies (who want to make sure the food is okay to eat) or people looking to save some money for souvenirs. If you prefer not to brown bag your lunch and try something new, there are a wide array of cafes, restaurants and stands throughout the park. Some of the most popular food venues here include:
Albert's – A Restaurant in a Treehouse: This is one of the more upscale dining spots in the zoo. It features outdoor, deck seating where you can be served fusion salads, seafood dishes, nutrition friendly pastas, pizzas, and more. To add that special touch, the 21+ crowd can enjoy wine, beer or a mean cocktail between exhibits.
Sabertooth Grill: This is the park's leading spot for healthy, organic grub. You'll find the meals are made of ingredients from local farms and the focus is on supporting sustainability. Select from a variety of salads, wraps, rice plates and burgers.
Treetops Cafe: This Italian-inspired restaurant serves up ravioli, lasagna, meatball sandwiches and more. These packed foods will give you the energy you need to continue your zoo adventure!
Coffee-wise, if you find yourself desiring a jolt of caffeine, there's no need to hike outside for a Starbucks. Just head to Zoo Brew or Jungle Java for a fresh coffee drink.
Other Special Events
During the winter holidays, the zoo hosts the famous "Jungle Bells". Lights are put up throughout the park and special events, such as holiday music and children's shows, fill the zoo with holiday spirit. You almost expect to come across one of the lions wearing a Santa hat!
The zoo's main focus is education. They promote this through special events such as guided schools tours, wildlife sleepovers and Zoo InternQuest, a internship program for local high school juniors and seniors. You can learn more about these programs at the San Diego Zoo website.
Money Well Spent
Whether you're experiencing a special event or buying a regular, one-day pass, time spent here is well-spent. Your money is too; the zoo is a non-profit because the money patrons spend goes directly into funding the majestic animals we all love!