Desserts
Afternoon sweet. Post-dinner delight. Late night indulgence. Desserts are not simply delicious; they are a way to take a break and treat yourself from everyday errands and business. From classics like ice cream to hand-made cakes, La Jolla has a splendid variety of ways to satisfy your sweet tooth. Here are a few of our favorites!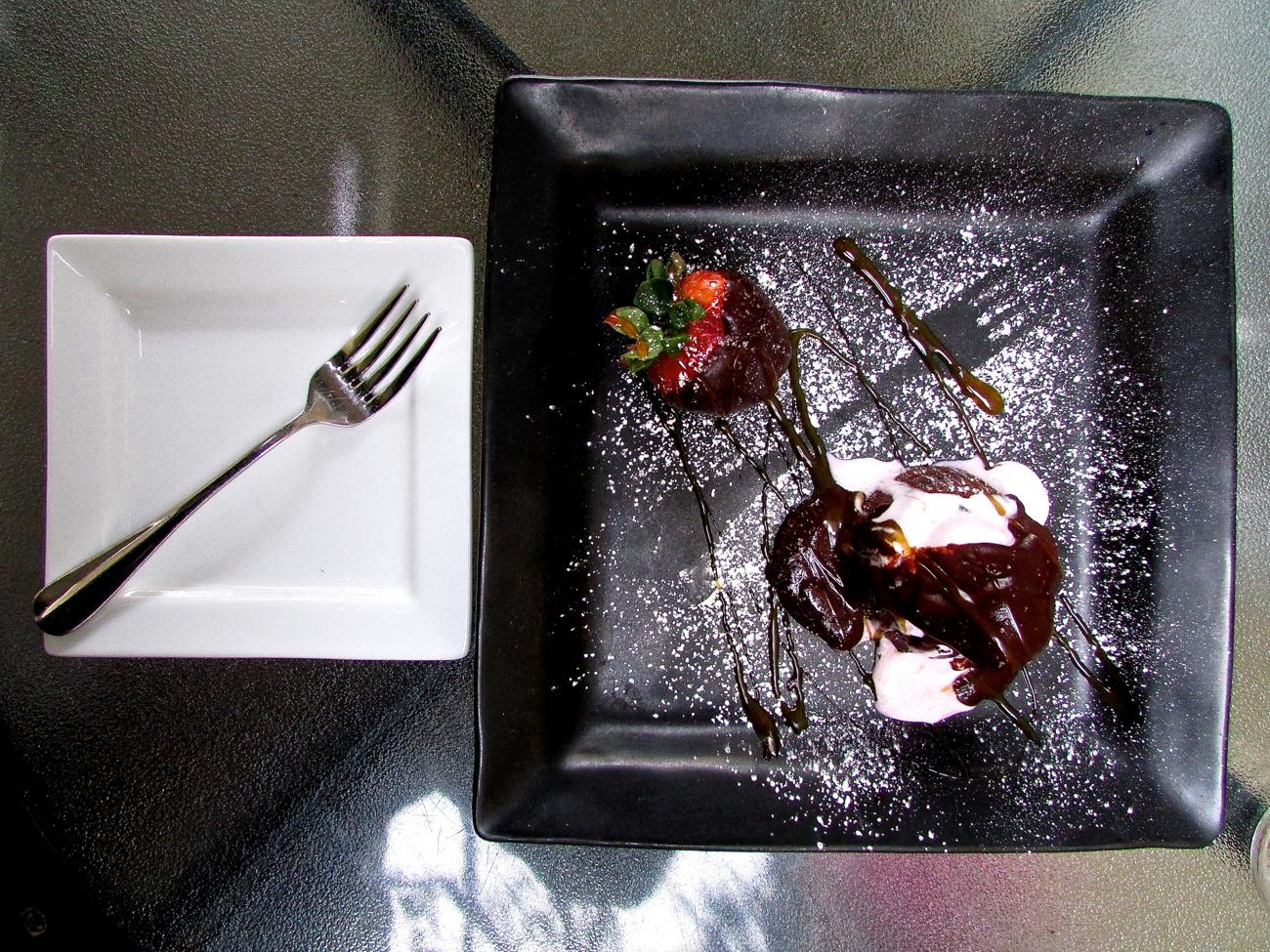 The Chocolate Lava Cake at Finch's Bistro & Wine Bar
If you love chocolate, take a bite of this creation and prepare to be speechless. Served hot, the fluffy cake has a center foundation of homemade fudge so rich that it's on Donald Trump's level. Cool black cherry ice cream is scooped on top, which slowly melts and trickles down the cake. The contrast of temperatures with each bite combining ice cream and cake adds extra pizazz. On the plate you'll also find a strawberry that's been dipped in thick, dark chocolate and drizzled with caramel sauce. Wow.
Gelato at Bobboi Natural Gelato
This is an excellent spot to go with a large group because with so many flavors of ice cream, everyone will find something to satisfy their taste buds. They have classics like strawberry and chocolate, as well as rare, unique combinations like pineapple basil and kibana (kiwi and banana in one.)
Lactose-intolerant? No problem! This spot offers dairy-free sorbets, as well.
Half-Baked Chocolate Cake at Nine-Ten
Whether you've enjoyed a three-course meal at this fine dining establishment or are simply in the mood for an elegant dessert, the Grande Colonial hotel's famous Nine-Ten restaurant has fantastic options. The half-baked chocolate cake could not be more freshly made; it is served hot from the oven. This moist, rich cake is covered in a thick layer of sinful caramel, on top of which a large scoop of ice cream or whipped cream is decadently placed. Because the cake's base is still piping hot from baking, the cake's high temperature melts the whipped cream quite rapidly. We therefore recommend selecting the more sturdy ice cream, which melts slowly and adds a cool touch with each bite.
Did you love banana splits as a child? We also recommend trying the banana almond tart here at Nine-Ten; this sweet-quenching creation is the ultimate grown up version of the childhood favorite.